Many thanks to David Powell and Yorkshire Wildlife Trust
for making us welcome at Upper Dunsforth Carrs yesterday. The team enjoyed the visit to collect Phragmites reeds.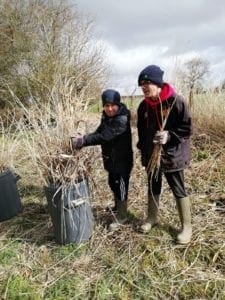 In case you are wondering why Simon is clutching at straws, we have been gathering them for part of the Harrogate Spring Flower Show garden featuring the Three Little Pigs.
Look out for the straw house being blown away…..
Andy Horticap Instructor