Welcome to Horticap
Located at Bluecoat Wood Nurseries, Otley Road in Harrogate, we're an independent, registered charity with suitably qualified staff and a team of volunteers who provide adults with learning and other disabilities training in horticulture, allied crafts and rural skills.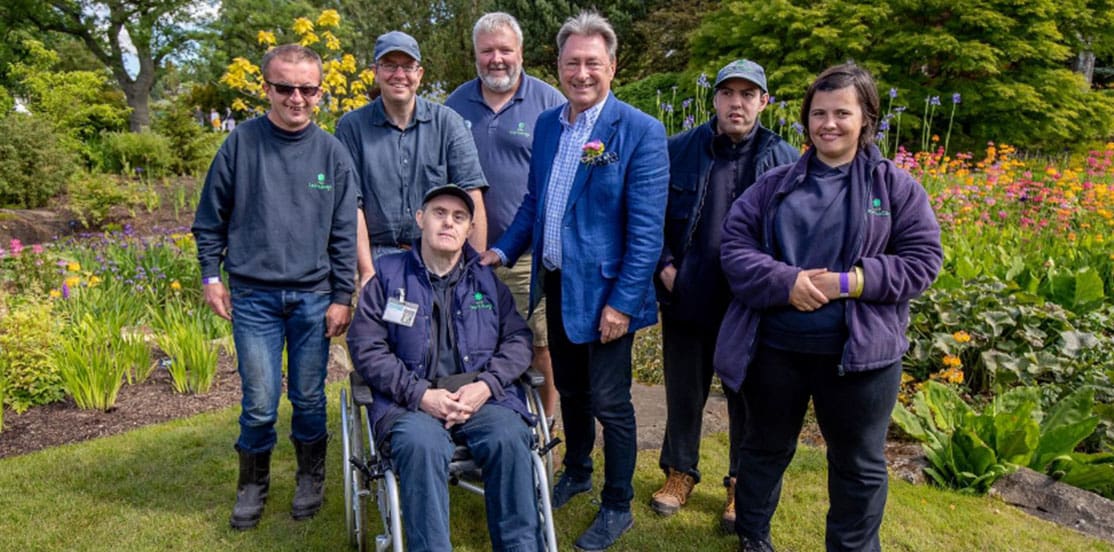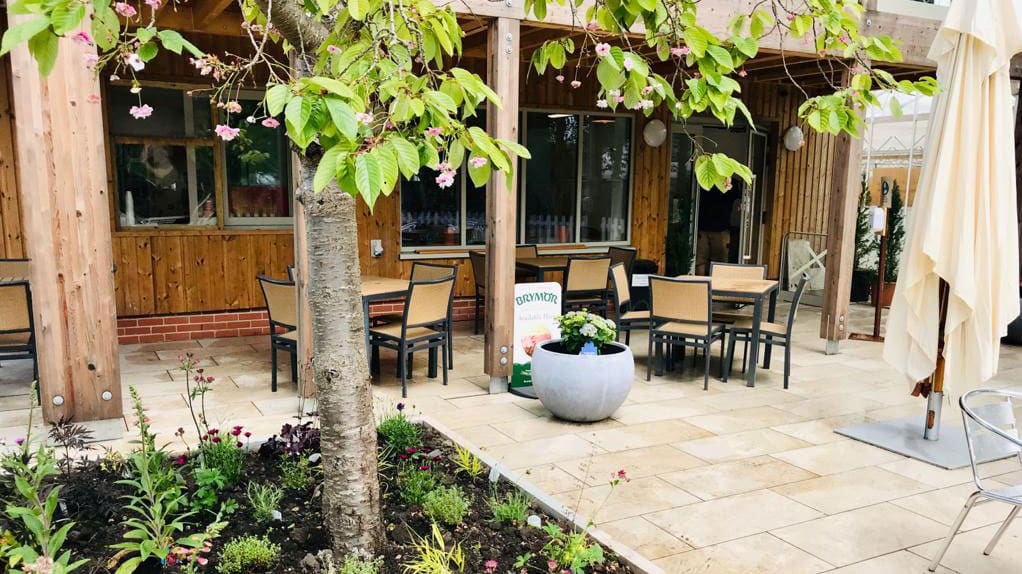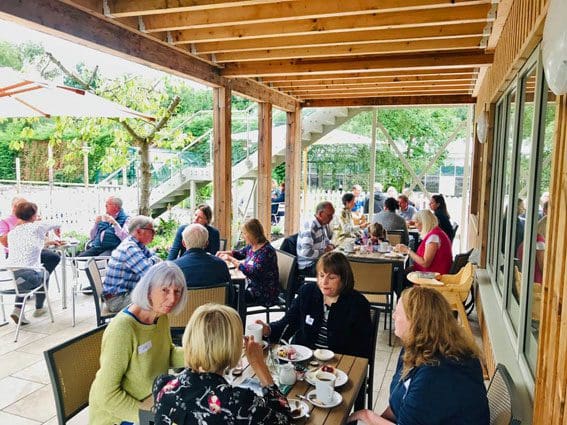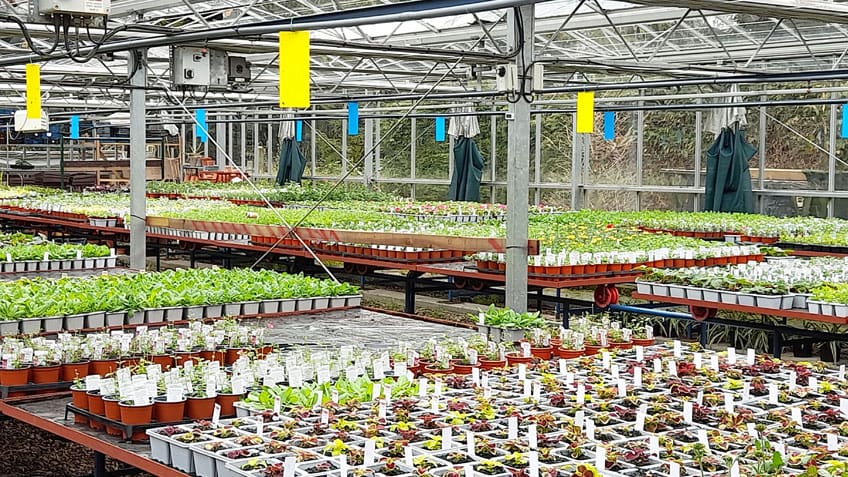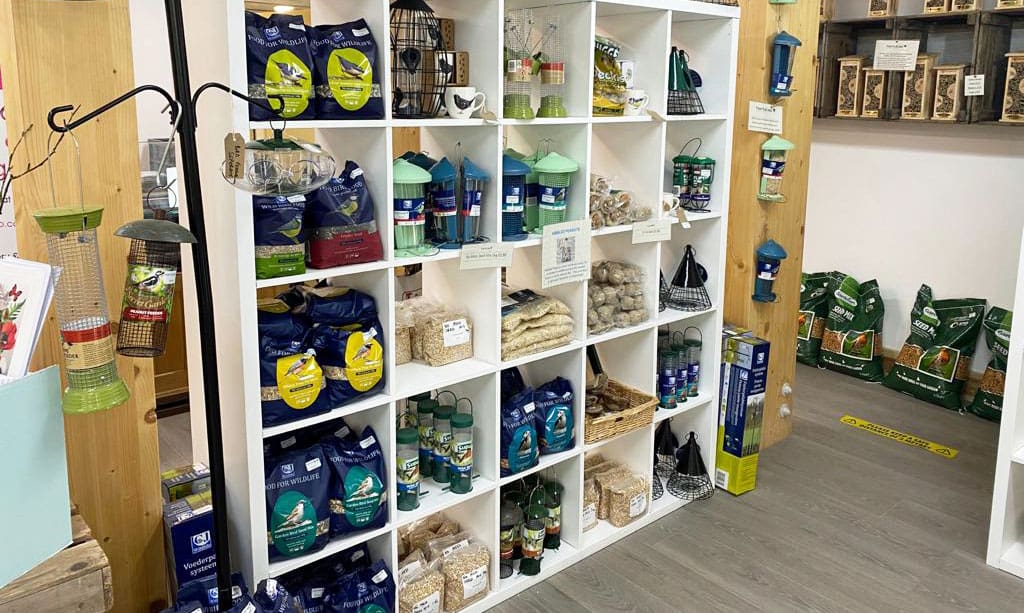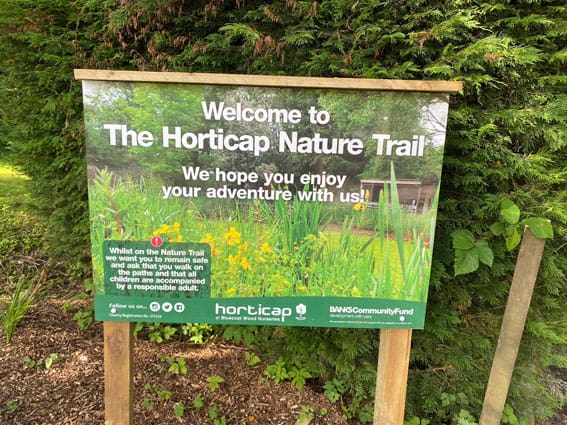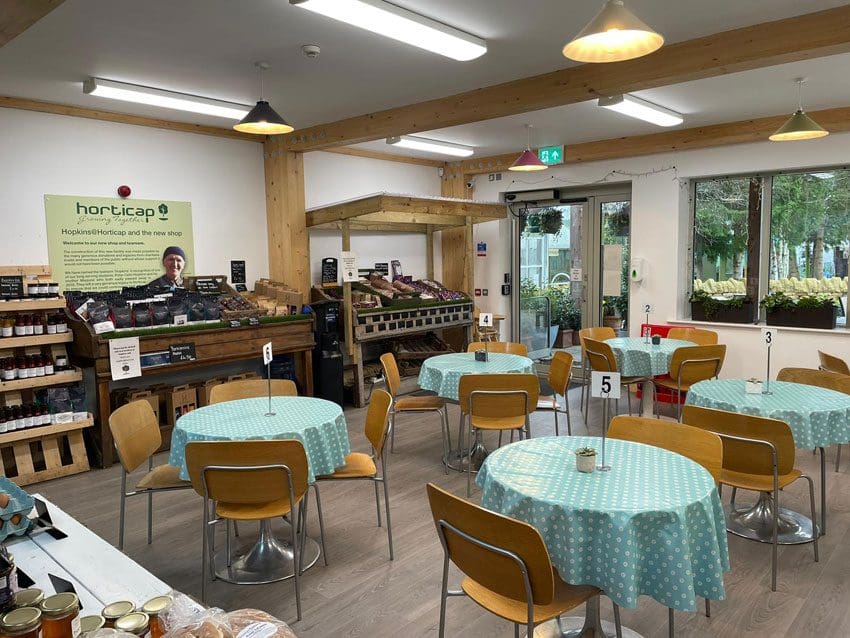 Alan-Titchmarsh,-students-and-Horticap-staff
OPENING TIMES
HORTICAP MON-SAT 9AM TO 5PM AND SUNDAYS 10AM TO 4PM
HOPKINS MON-SAT 9.30AM TO 4.30PM (LAST ORDERS 4PM)
AND SUNDAYS 10AM TO 4PM (LAST ORDERS 3.30PM)
Our Aims:
To provide our students who have learning and other disabilities with a supportive and friendly working environment so that they may develop their social and communication abilities. We aim to help students extend their knowledge and skills, through structured training using professionally qualified staff and volunteers.
To build, maintain and grow a beautiful garden for members of the public of all ages to enjoy which includes a wildlife and bird spotting area, as well as beautiful flowers, plants, trees and shrubs. We also have various seating areas to enjoy a picnic and a shop where an abundance of plants, gifts and garden items can be purchased.
A Message from our Patron
"The spirit and enterprise of Horticap never ceases to amaze and delight me. I am proud to be their patron and urge everyone who knows the therapeutic qualities of gardening to support the sterling work they do. Using gardening as a means of enriching lives is something I have valued all my life; Horticap is living proof that it can transform lives."
Alan Titchmarsh MBE VMH DL
providing training and education in horticulture for adults with learning disabilities in Harrogate and the surrounding district.
Horticap
2 days ago