Scroll down to see the current menu at Hopkins and scroll further down for information on what you can find in our shop. Hopkins also has delicious Yorkshire products to enjoy at home and the shop has a wonderful of array of cards, bird-feeding supplies, plants, and gifts, including student-made items.
OPENING HOURS
The cafe is open 7 days a week: Mon-Sat 9.30am to 4.30pm (last orders 4pm) & Sundays 10am to 4pm (last orders 3.30pm). The shop is open Mon-Sat 9am to 5pm and Sundays 10am to 4pm.
The cafe is popular, so you may wish to reserve a table by ringing 01423 522876 and press option 2. Dogs are welcome on the patio but not inside the cafe or shop.
Our main aim here at Horticap and Hopkins is to enhance the lives of our students by giving them different experiences to build life skills and boost confidence. With effect from Monday 21st August, 2023, Hopkins@horticap will change its menu back to cakes, drinks and sweet treats to reflect this. Our students will be helping bake our delicous cakes. This simpler menu will allow the Hopkins team to work and supervise our students in the cafe and give them a more active role within Hopkins. We will, in the near future, build our menu back up to serving 'light bite' lunches such as quiche, soups, etc, and this will be all done with the help of our amazing students. Thank you for your continued support here at Horticap!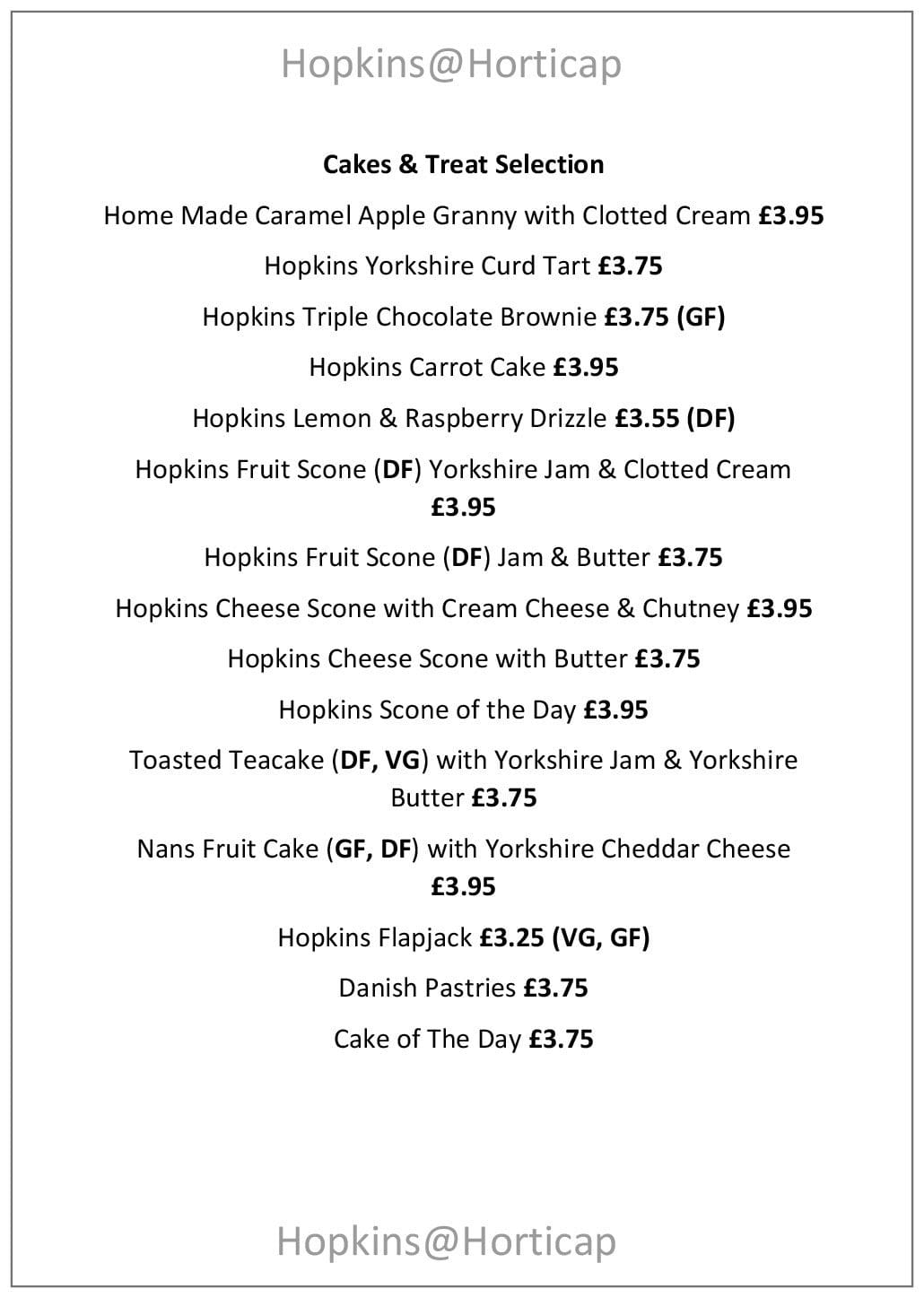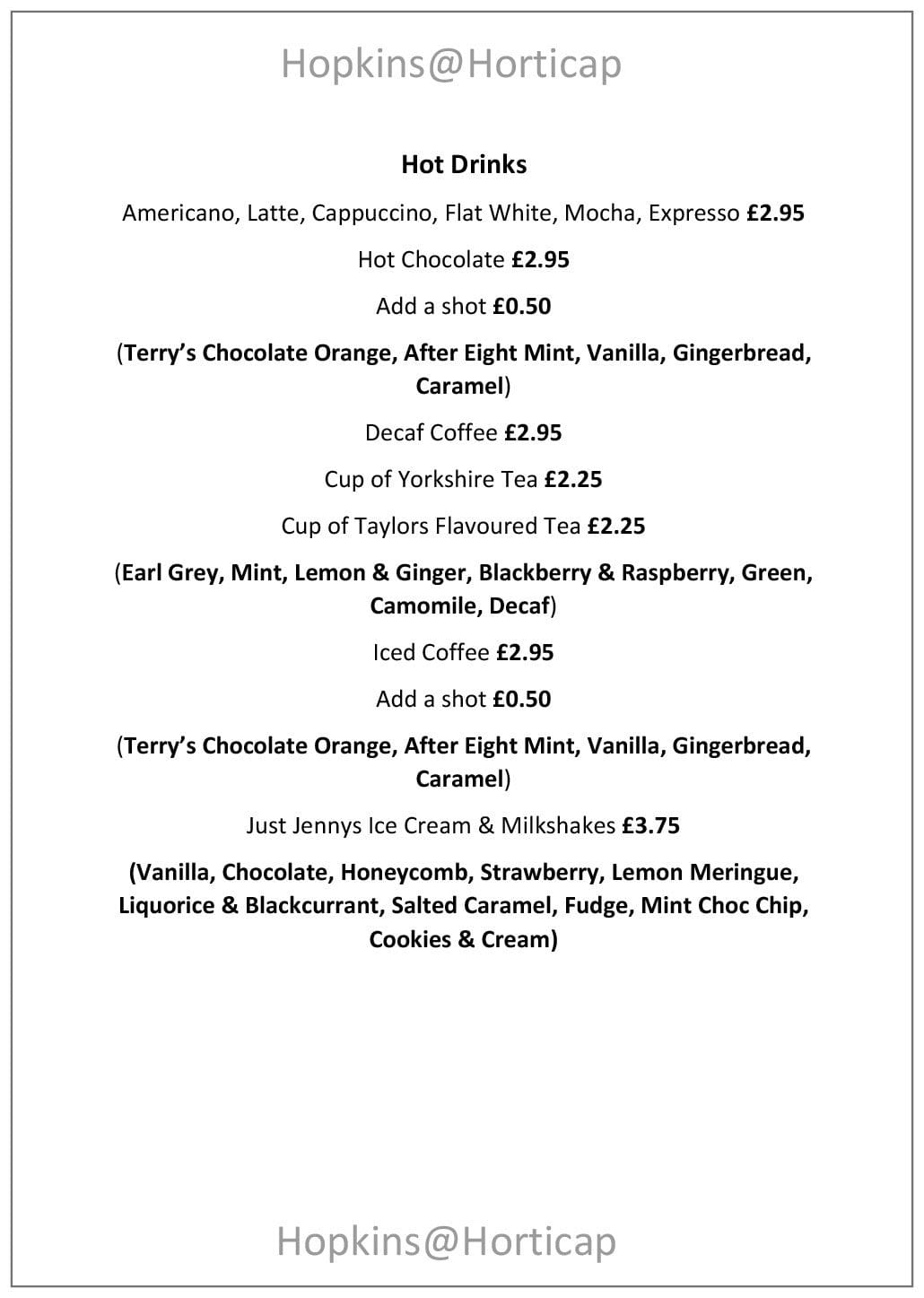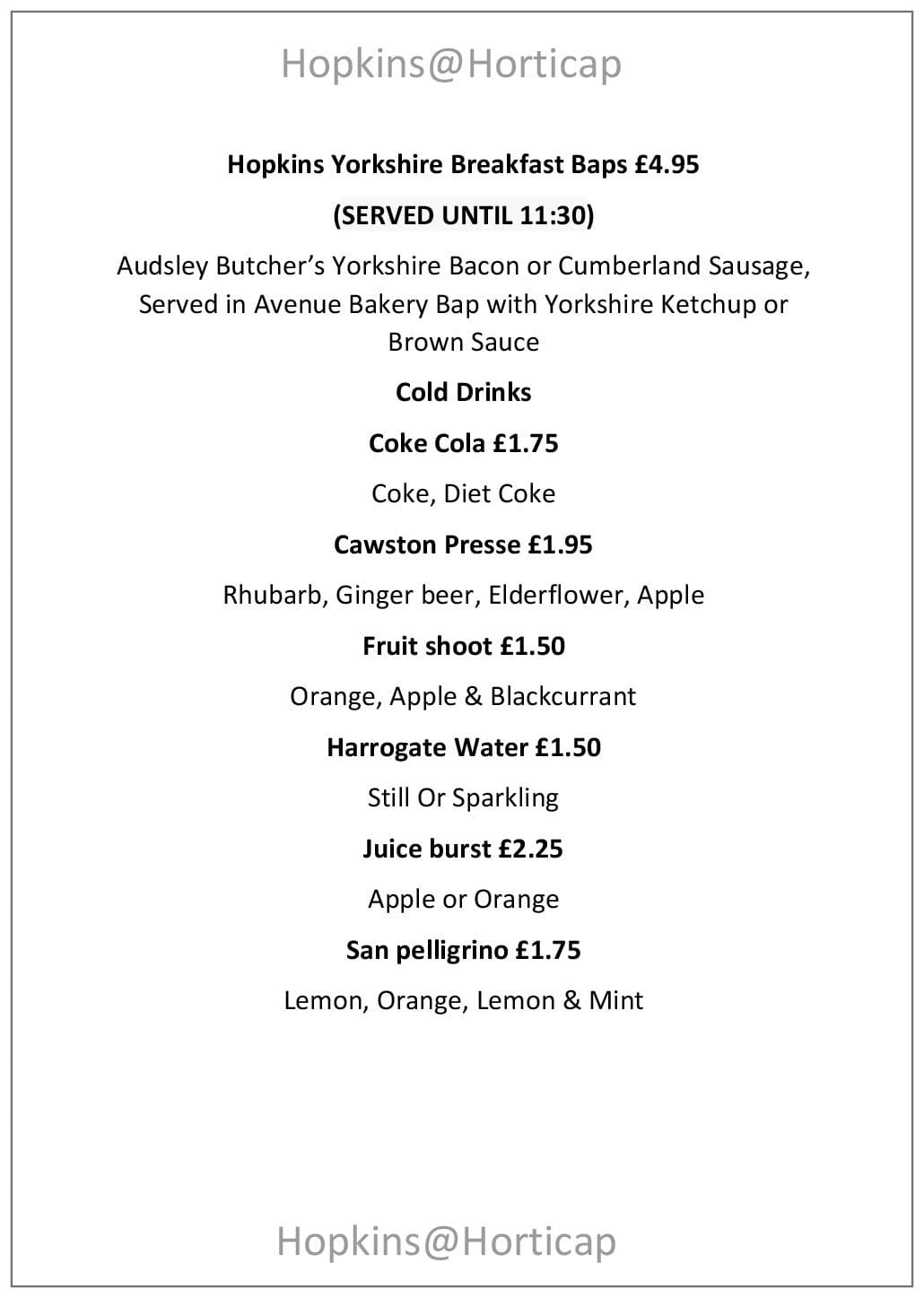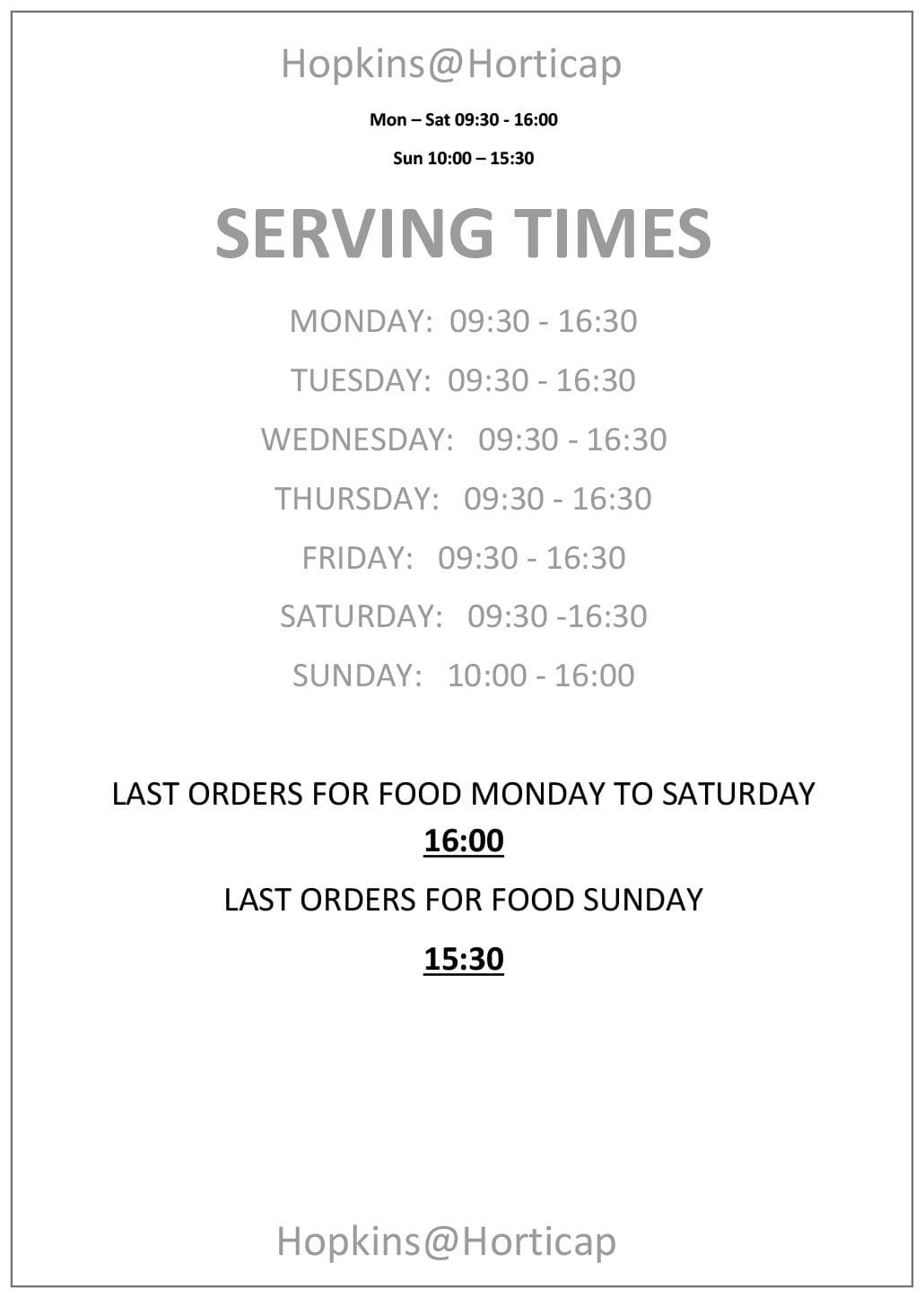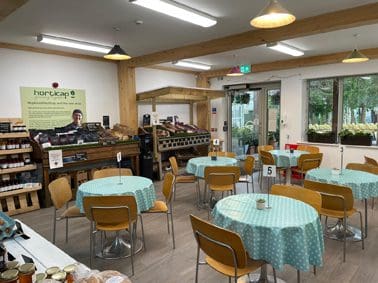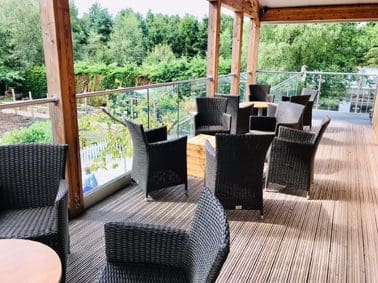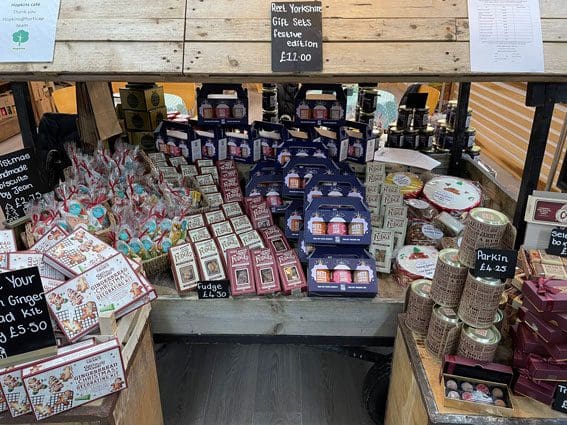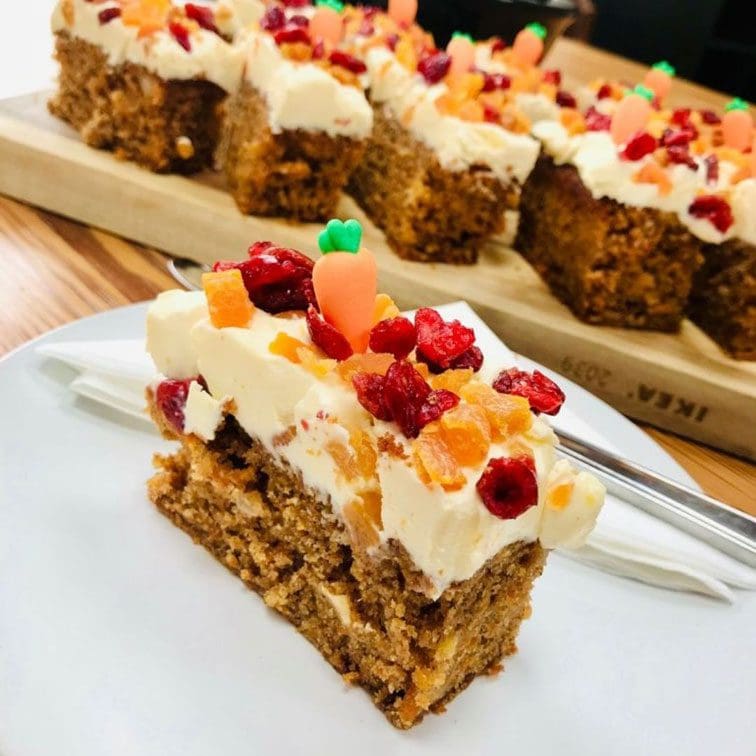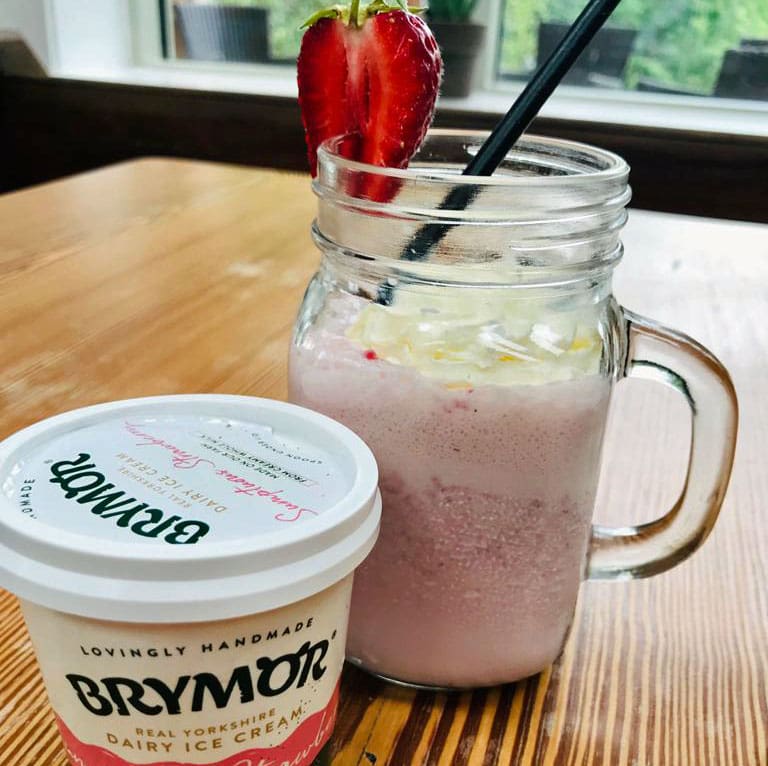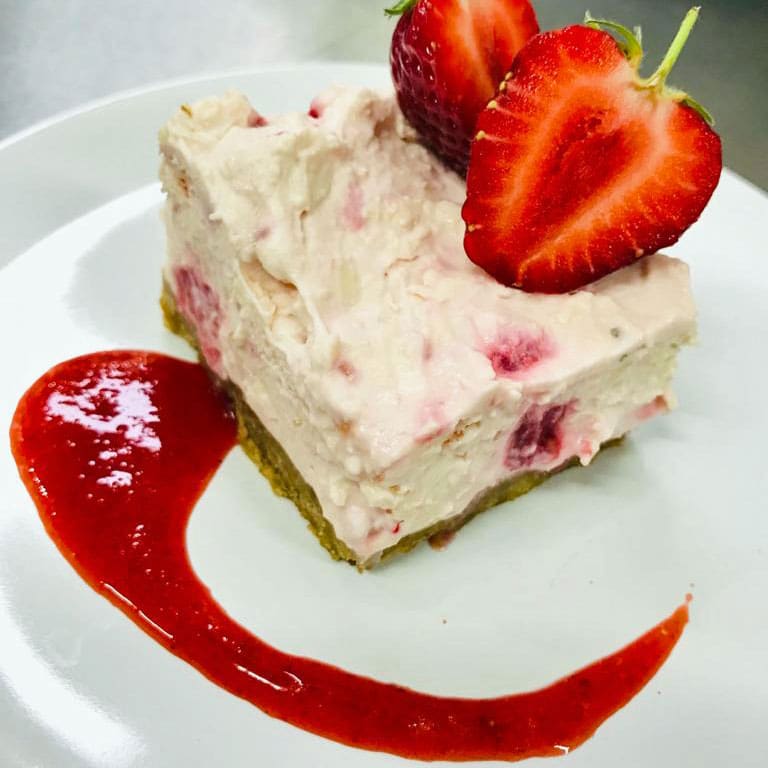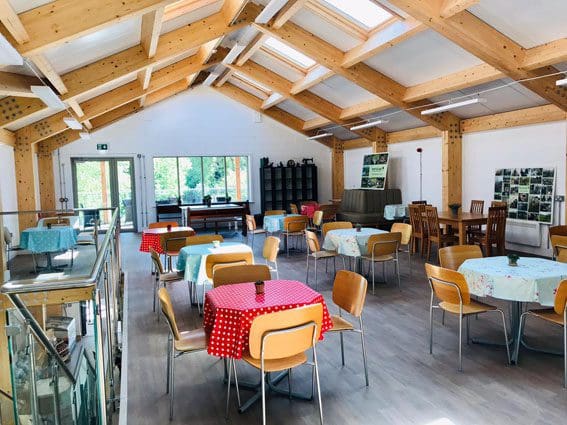 Our shop is open 9am – 5pm monday to saturday and 10am – 4pm sunday
 The shop at Horticap is an important outlet for the plants grown throughout the year as well as the varied crafts produced by the students. Students receive training in the shop to give them experience in customer service and interaction. Sales make a valuable contribution to the income required to operate Horticap.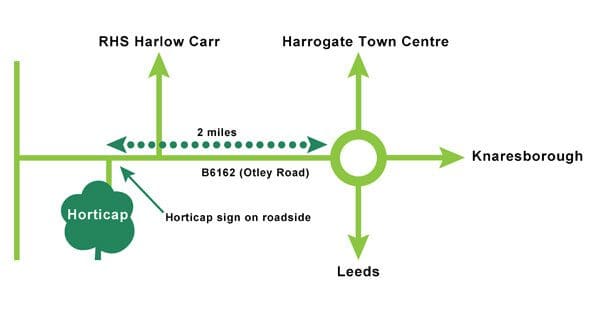 Bluecoat Wood Nurseries
Otley Road
Harrogate
HG3 1QL
Tel: 01423 522876
Fax: 01423 520869